Meet Your Neighbours – Scotty and Melissa
March 23, 2016
We are thrilled to have you as part of our family, here, in The Meadows. Thank you for choosing to buy with Arbutus Homes in The Meadows. Let's jump right into the interview.
Why did you choose a home with Arbutus Properties?
We didn't specifically choose the company. In all honesty, we were not looking to buy or build right away. We were just sort of looking around and then we went to The Meadows and looked at The Vienna.  As soon as we walked into The Vienna we were smitten.
The floor plan in this luxurious home was perfect for our growing family. The square footage is ridiculous. This house had almost 1000 sq ft more than any house we looked at. The high-end finishings were very noticeable the minute you walked into the home as well.
New homes also come with high price tags but the price per square footage on this was beyond a reasonable price for great quality. We found the quality and value of this home unbeatable!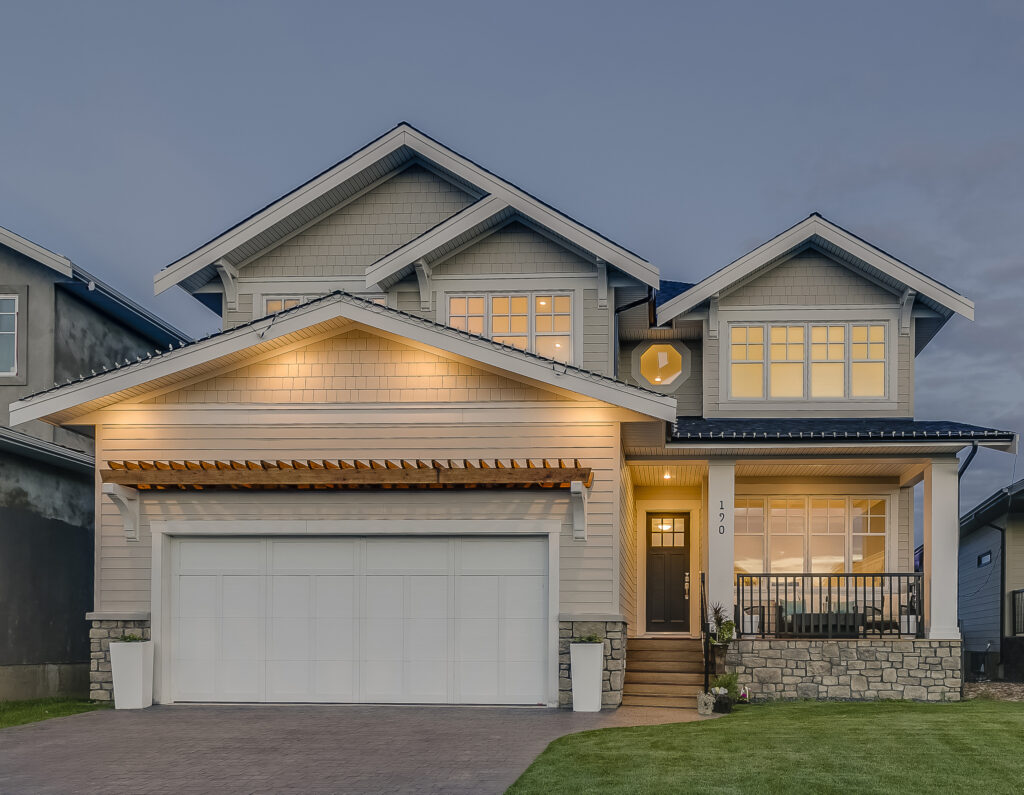 Why did you choose to call The Meadows your home?
After being blown away by the high-end features, square footage, floor plan and decor, we finally bought in The Meadows because of everything the community has to offer.
In the near future, there will be a park in our backyard. There is a school coming in the next few years (which is obviously important to us as we have one daughter and a new baby on the way).
And last but not least, the shopping amenities that are coming make this community very convenient.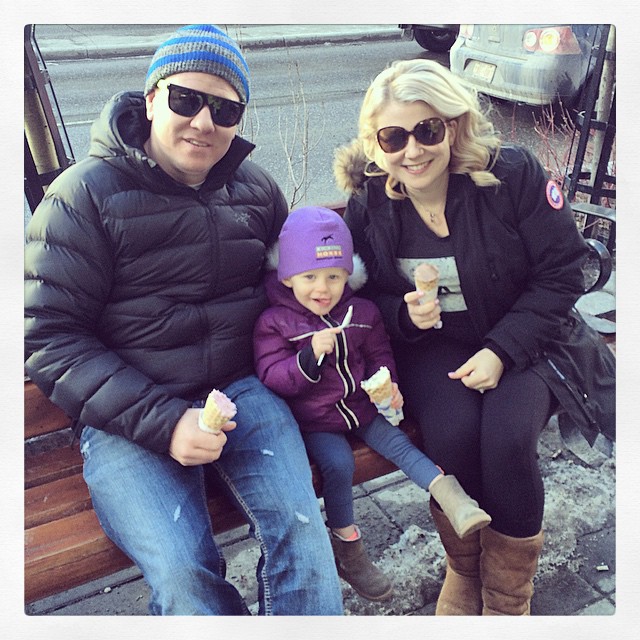 Why did you choose The Vienna Home plan?
As mentioned above, there were a lot of features that sold us on The Vienna. Rather than trying to pick just one or two things I will give you a list of everything that spoke to us when we were looking at this house.
First and foremost 3049 sq ft is a lot of space, which we need with two kids and two very large dogs.
The 3 large and spacious bedrooms (the master bedroom is luxurious). We have a family and we are expecting another bundle of joy in a while so having enough space upstairs for everyone in our family was important to us.
The Vienna has 3.5 Bathrooms. Living with my two lovely ladies, having 3.5 bathrooms, ensures everyone has their own bathroom which means everyone will be ready on time in the morning.
Custom 8-inch baseboards and 4-inch window casing really provide an elegant feel to the home and these are very noticeable features when guests walk in.  On top of that, the elegant crown moulding and flat panel wainscoting in our den make our home feel very welcoming.
Last but not least this house was decorated with furniture and decor from West Elm and Restoration Hardware. These are stores we love and we could see ourselves in the home because the design was on par with our style.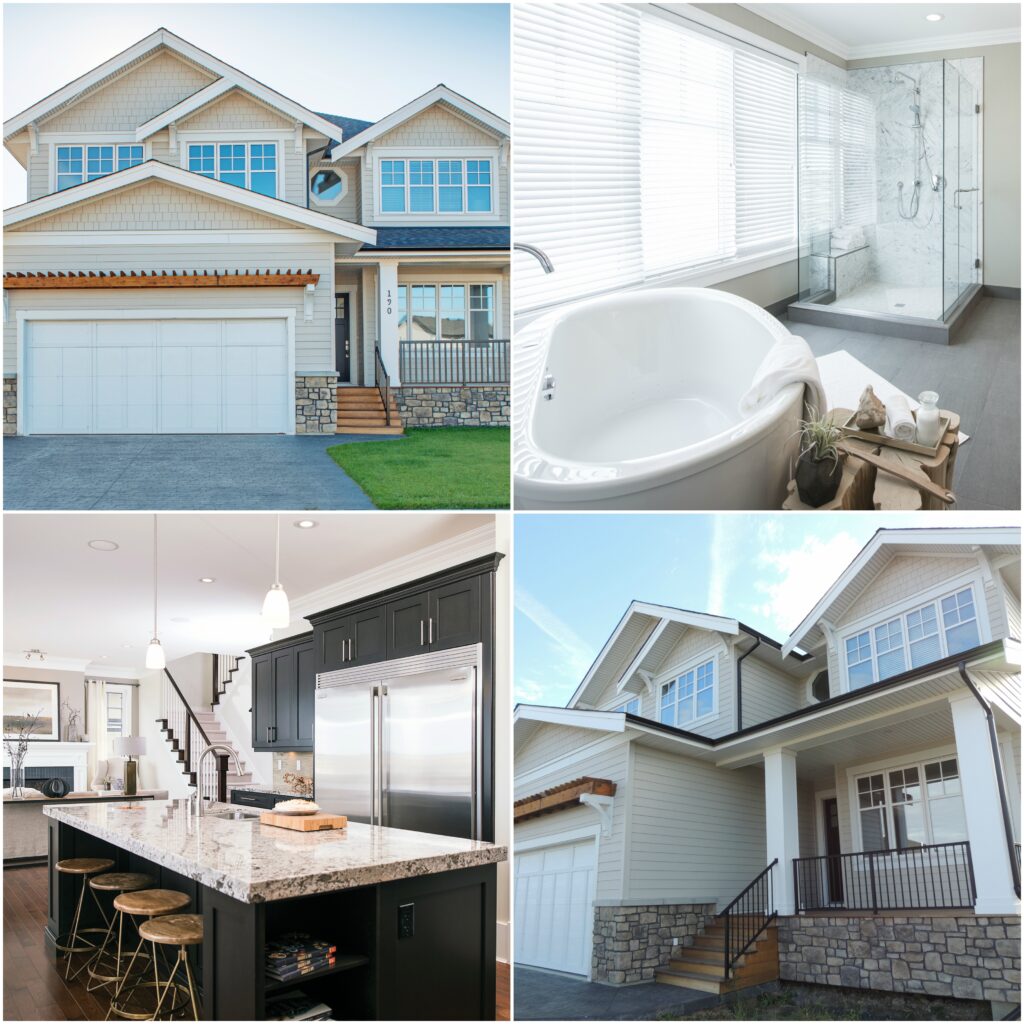 What about you and Melissa, tell your neighbours something they might never have known about you?
We are both very relaxed and easygoing. Most people probably know we are very social as well. Some things people might not know are that we love the mountains. Melissa and I are avid snowboarders (Melissa actually might be slightly better than Scotty).
Travelling is something we love to do and we try to do as much of it as possible.
For those of you wanting some real juicy gossip on our new neighbours here it is – One of their favourite songs is…… "Don't Stop Believing" by Journey.
What is your favourite thing about living in The Meadows?
Melissa and I instantly felt a sense of community. As soon as we toured The Meadows we knew we would be happy living in this neighbourhood. As an added bonus,  the neighbours could not be better. Everyone who lives in this neighbourhood is kind, relaxed and always says hi as we walk our dogs.
We also really liked that The Meadows is bringing that old school front porch living where people can hang out in their front yards and meet people.
Final words?
We love living in The Meadows. This is a home we are excited to grow in and make our family memories in.
Would you like to live in The Meadows? Click here for more information regarding current homes available or click here to contact us!
Your Community. Your Home. Your Style.