Ground Breaks At Rosewood School
September 17, 2015
On Friday September, 11th the ground broke at the Rosewood School and the neighbourhood was buzzing with the sounds of construction!
The new school site is going to be of joint-use for the public school and the catholic school. For those of you with school aged children,  you will be happy to know that they are projecting a Fall 2017 completion for the new school.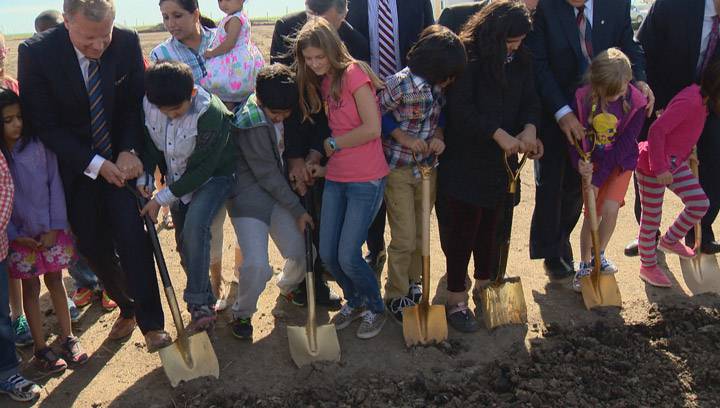 What The Community Has To Say:
"I live in this neighbourhood," said Education Minister Don Morgan. "I've been out talking to people and they're all excited about it.They're saying 'I can't believe it's going to be done in two years' and we said 'wait and see.' We've got contractors that are itching to get in the ground, so they're going to be at it."
What Does This Mean For You:
If you are looking for a safe community in Saskatoon – we know you will be very happy in The Meadows! Surrounded by abundant, natural, green space and close to schools, shopping, parks and recreation, The Meadows is everything you want for today, and all your dreams for tomorrow.