Fall Decor Ideas For Your Home
October 03, 2017
Are you looking for some Fall decor ideas on how to warm up your home and get into the holiday spirit?
With the heat of summer behind you and the excitement of the holidays still to come, adding a few fall touches to your home décor is a great way to celebrate the changing of the seasons. Pumpkins, gourds, pinecones, corn husks and fall foliage are popular themes and easy to mix together for an instant seasonal update to your home.
Tip One: Freshen Up The Front Door
Hang a wreath, add shades of green, gold and red plants or pile lots of pumpkins and gourds along with potted flowers on the front porch. Add vinyl house numbers or glitz up a big pumpkin with leaves for a fun display or check out this fun alternative below using a burlap sack filled with an autumn bouquet or foliage.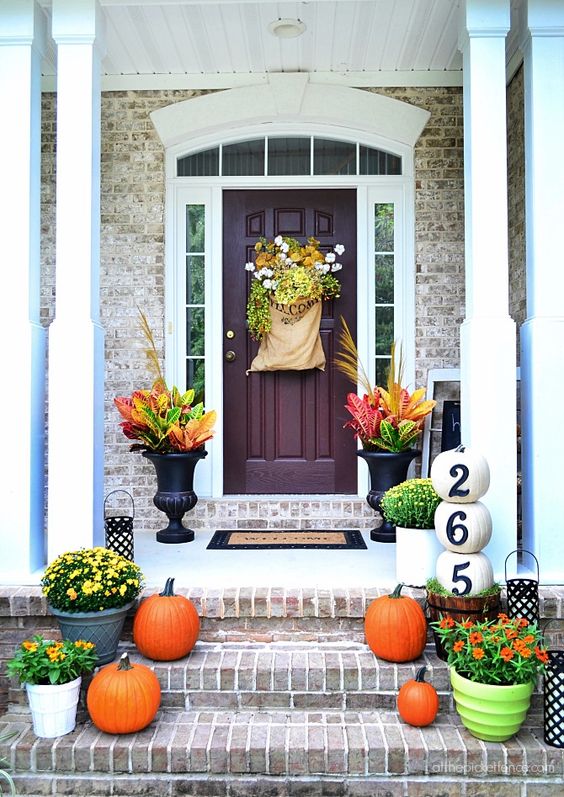 Tip Two: Decorate With Fall Foliage or Seasonal Greenery
Give bookshelves, a mantel or table a quick fall fix with a sprinkle of autumn leaves. Gather different sizes and colours of foliage to create a beautiful arrangement in your entryway.
Tip Three: Add Layers And Get Cozy
Fall's crisp weather calls for layering up your wardrobe so put the same idea to work in your home and toss cozy wool, chenille or faux fur throws and cushion over furniture in all your rooms.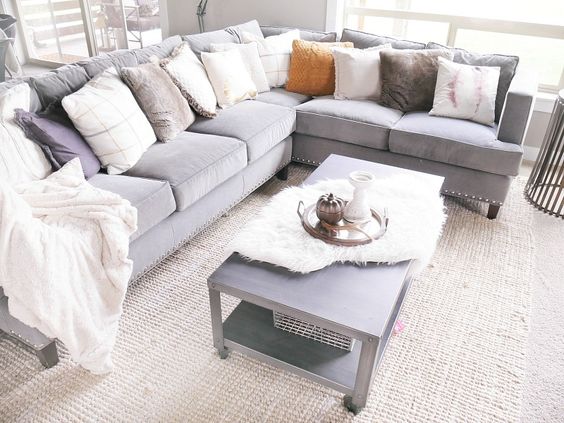 Tip Four: Incorporate Candles
Fill lanterns or tall glass hurricanes with pillar candles surrounded by acorns, candy corn, pine cones or coffee bean, but make sure the wick does not burn below the level of the filler. Cut out small gourds to fit a small votive candle holder.
Tip Five: Use Unexpected Colours
Traditional fall colours include warm tones of yellow, orange, burnt red and brown but there is no rule here. Take a traditional fall décor element like a pumpkin painted white and use it as a planter for chrysanthemums. A pretty gathering of yellow and green gourds topped by a yellow-green moss wreath set off a simple and cheerfual vibe in this image below.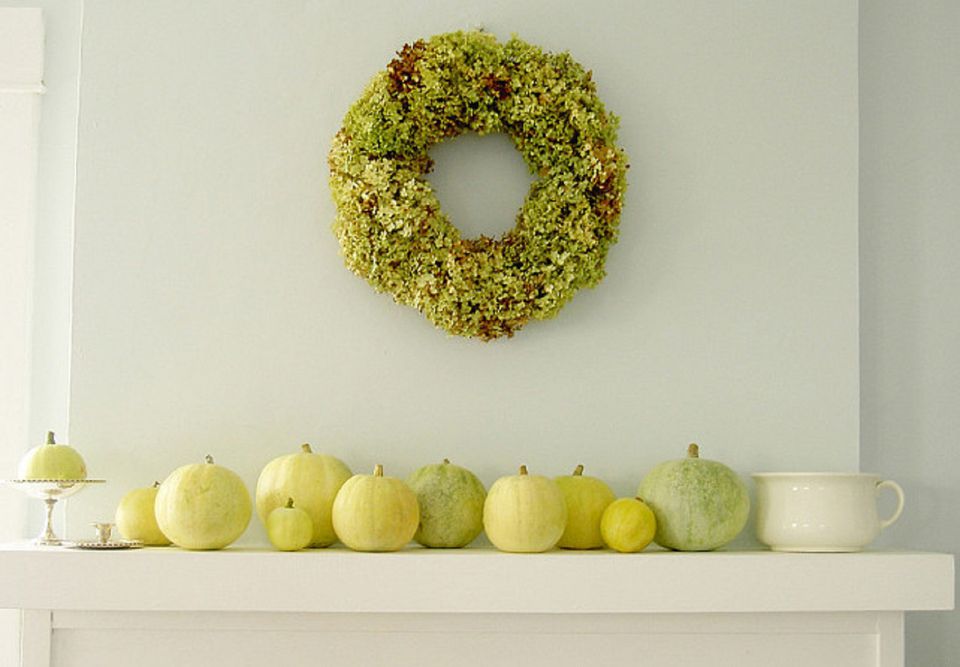 Tip Six: Decorate With Pumpkin and Gourds
There are so many creative things to do with pumpkins, from using it as a planter or votive candle holder to simply lining them up on your front entry steps or dining table as a centrepiece. The best thing is that they can be displayed from Thanksgiving to Halloween and beyond. Check out some of these fun decorating projects.
Tip Seven: Personalize Place Cards
Create some easy DIY place cards for your guests at Thanksgiving dinner or really any dinner with gilded pumpkins, rosemary springs or painted pine cones. Check out these easy and creative ideas here.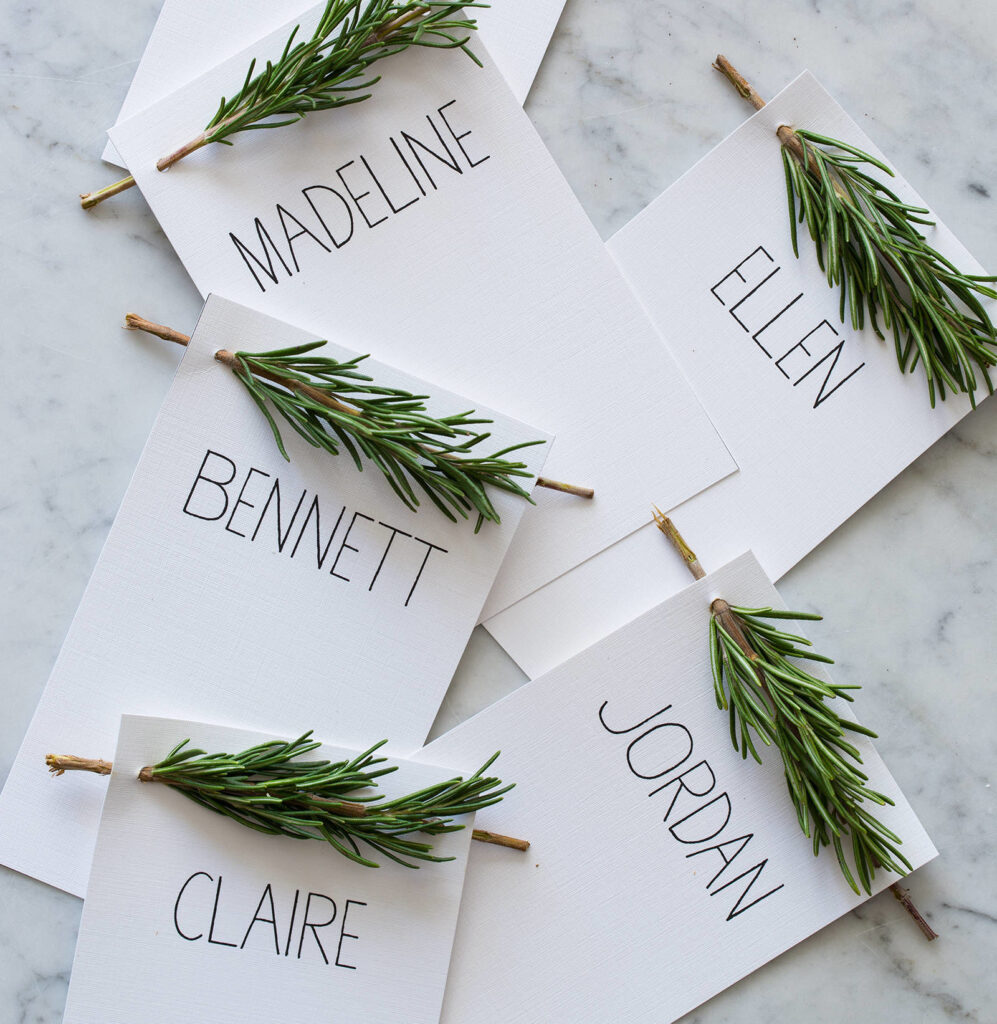 There are so many fun and easy ways to spruce up your home. We hope that this will inspire your creative juices for this season's Fall decor for your home! Happy decorating!
Your Community. Your Home. Your Style.