Family Finds the Perfect Fit in The Meadows
April 04, 2017
AT HOME IN THE MEADOWS
Jeannie Armstrong|Living Spaces 
Family Finds The Perfect Fit In The Meadows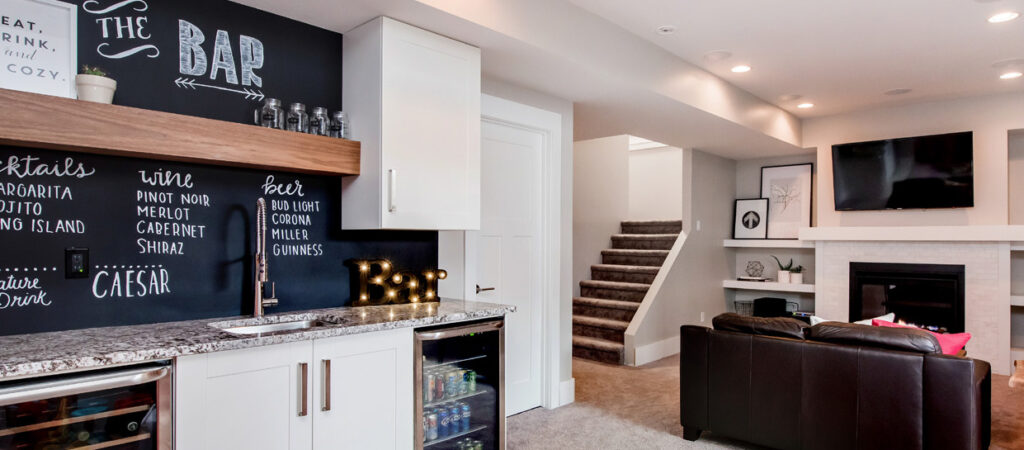 When Jody and Tori Minakakis decided it was time to get serious about raising a family, their nesting instincts really kicked in.
The couple decided to build a family-friendly home, in a neighbourhood where their child would be surrounded by other youngsters.
Jody is the sales manager for Arbutus Properties, a new home construction and land development company. Tori is a Registered Nurse with the Coronary Care Unit at Royal University Hospital.
Selecting The Meadows for their new build was an easy choice. The 420-acre multi-generational master-planned community, located within the southeast subdivision of Rosewood is being developed by Arbutus Properties.
Jody and Tori previously lived in Stonebridge. "The amenities in Stonebridge were great, but The Meadows just feels more like a small community. There are lots of family events and community days here. That was a big draw for us. We've been able to really get to know our neighbours," says Tori.
The couple moved into The Meadows three years ago. "Since construction began on the new school, there's been a big influx of families into The Meadows," says Jody.
"Two years ago, when our son Parker was born, there were four other babies on our block. That's nice. There are lots of kids his age, which is fun," says Tori.
Jody and Tori also selected their house plan with family in mind. "We went with a modified version of The Greene floor plan, designed by Arbutus. Knowing three years ago that we were going to start a family, we thought it was the perfect choice for us," says Jody.
The 1,992 square foot two-storey features a charming Craftsman-style exterior, with a signature front porch, in keeping with the architectural guidelines established by Arbutus for The Meadows.
Your Community. Your Home. Your Style.