New Brady Model Showhome
May 01, 2019
We are so excited to have not one, but two new Showhomes that opened up this Spring! When planning out our next phase of Single Family Homes we wanted to come up with house plans that were practical and functional. We think we have nailed it with this Showhome – The Brady.
This home is a 1475 sq. ft. bi-level and it has it all! This floor plan is sure to impress, every living space is well thought out! When planning our Showhome we decided to go with our standard finishes instead of adding on a lot of upgrades. We wanted our clients to see that this Showhome can be beautiful and affordable.
Some of the features of our Brady Showhome include:
(1) Open Concept with High Ceilings
This home has 10' ceilings on the main floor. This makes the living room, dining room and kitchen feel very spacious and luxurious! You have open views from the back to front.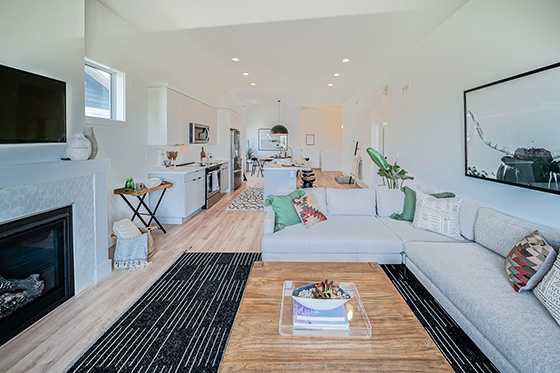 (2) Custom Light Fixtures
With the high ceilings in our Showhome, our Designer was able to go for a large, dramatic pendant over the dining table. This pendant as well as the other custom light fixtures are an easy, affordable way to add a unique and custom look to the home.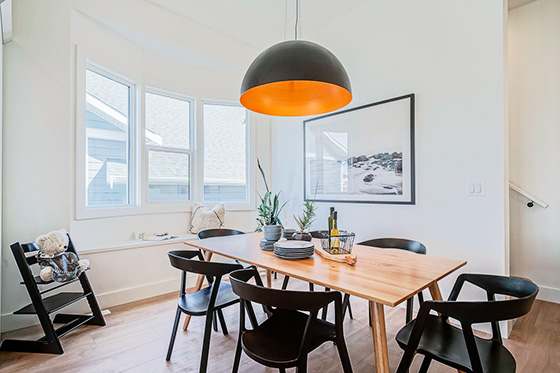 (3) Large Windows
The main floor features 8' high x 8' wide full glass patio doors as well as large windows in the bedrooms and basement. With these oversized windows you get so much natural light.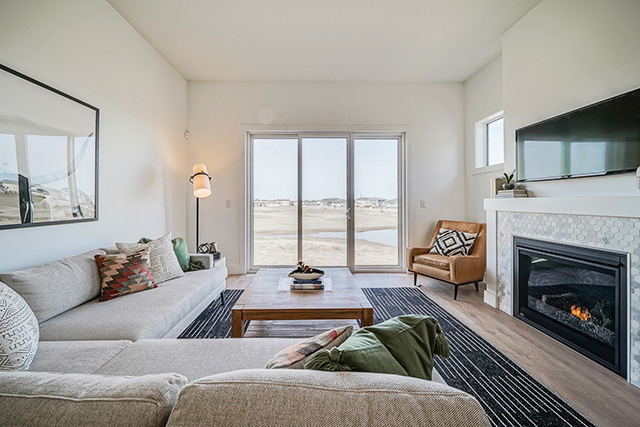 (4) Master Feature Wall
With all this natural light coming in, our Designer went for a dark accent board and batten wall in the master bedroom. This large master bedroom also includes a large walk-in closet and a very luxurious master ensuite. The perfect oasis!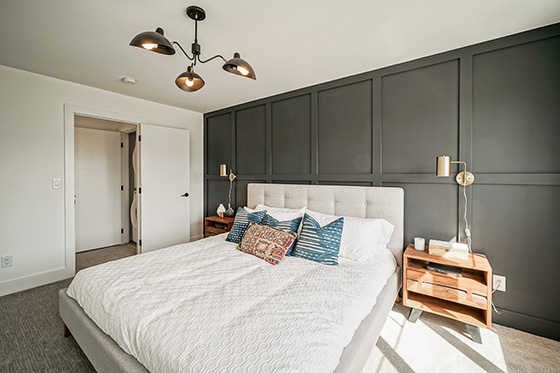 (5) Custom Fireplace
One upgrade that can easily be added to all our single family homes is a custom gas fireplace. In our Brady Showhome, our designer went with a mosaic marble tile. This tile adds a unique, timeless look to the space without taking away from the other finishes.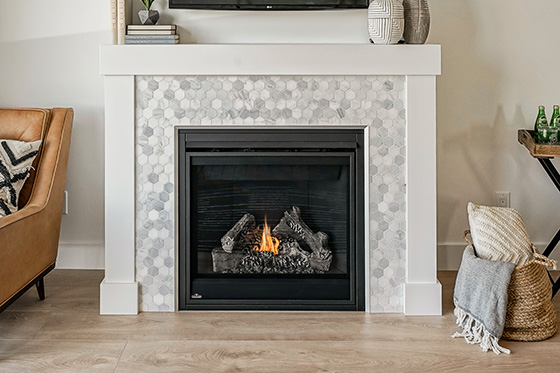 (6) Kitchen
The kitchen in our Brady is a two tone slab door cabinet. We love the subtle hint of colour the lower grey cabinets bring with out being too overpowering. Going with a slab door cabinet makes for smooth lines and easy cleaning. The black edge pulls are the perfect finishing touch!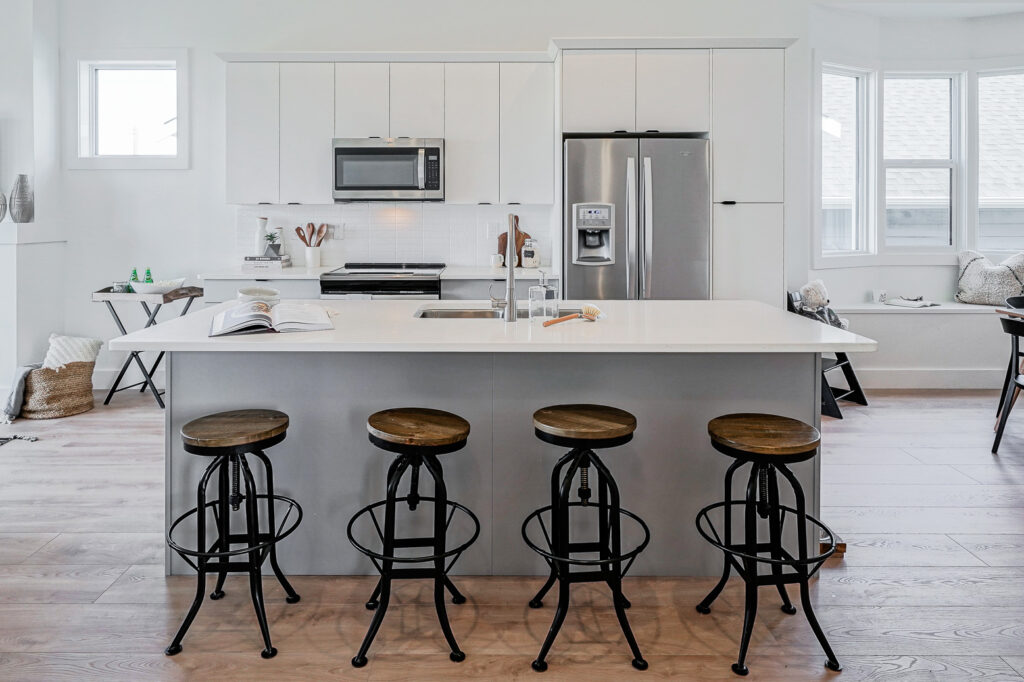 There are so many more features to The Brady, from the large front entrance, to the open stairwell and revenue opportunity in the basement! This home is a must see! Come visit us at 231 Greyeyes- Steele Way!
SHOWHOME HOURS
THE BRADY- 231 Greyeyes-Steele Way
Tuesday to Thursday 4 – 8 PM & Weekends 1 – 5 PM
For more information, visit any of our Showhomes or contact us to schedule an  appointment. We would be happy to accommodate your schedule.
Your Community. Your Home. Your Style.