Renting A Home Vs. Buying A Home
October 07, 2015
Are you currently renting a home? Have you been thinking about buying a home for the first time but you find yourself unsure of the commitment that comes with homeownership?
Let's be honest, buying a home is a big step! There are a lot of details to think about before you purchase. After you have decided to purchase a home finding the perfect one can also be an exciting challenge.
We've created a few Pro's and Con's for buying versus renting a home. Hopefully, you find them helpful if you find yourself in homeownership limbo.
Pro's and Con's of Renting A Home:
ADVANTAGES
No Maintenance Required.

If the garbage disposal breaks or you need a plumber, getting maintenance is as easy as calling the superintendent when renting a home.

Easier to Move. If you are not settled into your career or could have an opportunity to relocate in the near future, it is much easier to switch to a month-to-month lease or sublet than it is to sell your home.
DISADVANTAGES
Your Monthly Payment Can Increase

. Rents have been rising in many cities,

including Saskatoon

, so you may be facing an increase in your monthly housing payment as soon as your current lease ends.

You Don't Build Equity. When you rent, your housing payment provides you with a place to live, but will not provide you with an asset to sell when you are ready to move.
You Can't Paint or Remodel Without the Owner's Approval. While some landlords are kind enough to let you paint your apartment, you'll have to get their permission and consult on the color. If you want to make other changes or upgrade an appliance you'll have to put in a request with your landlord or apartment manager.
Pet's May Not Be Welcomed.

Owning a home provides you the freedom to live the life you want with the things you want, including pets.
The bottom line is that renting a home has a lot of limits. Renting a home does not provide you the freedom that homeownership can provide you.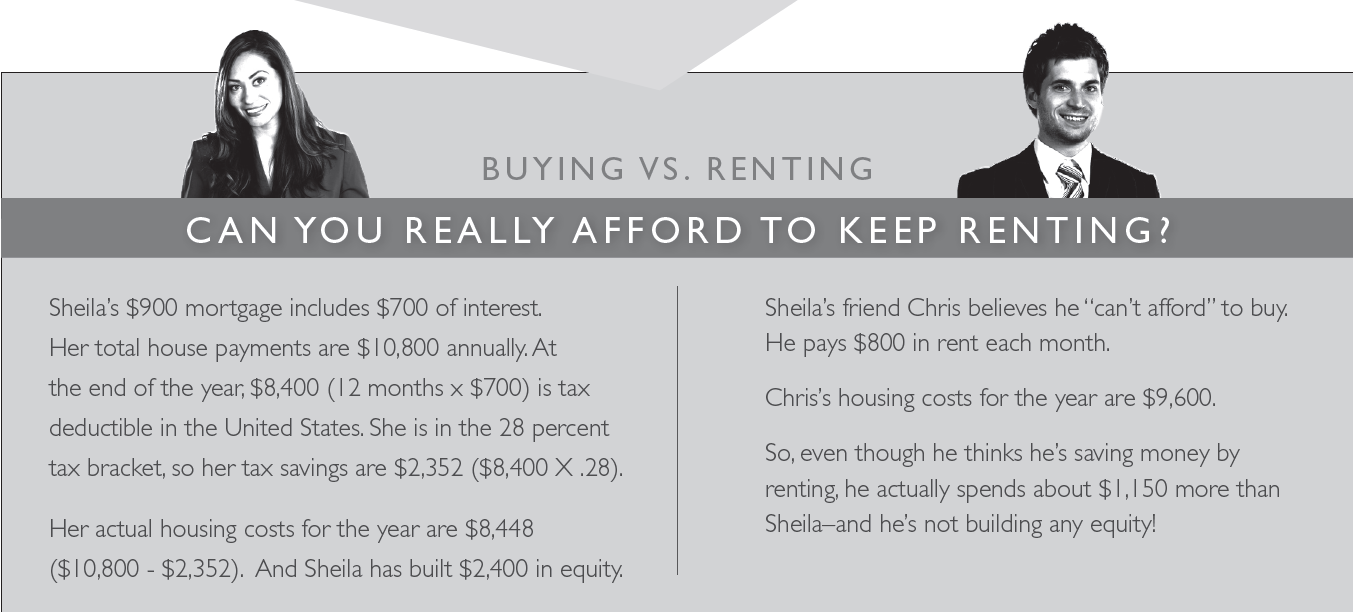 Pros & Cons of Buying a Home
Homeownership is not for everyone, but there are some financial and emotional advantages that can be enticing.
ADVANTAGES
You Can Build Equity. Historically, homes rise in value anywhere from 4% to 6% per year. Even if your home doesn't increase in value, though, you'll be building equity as you pay down your mortgage as long as your home maintains its value.
Your Housing Payments Will Stay Stable. If you choose a

fixed-rate mortgage

, your principal and interest payments remain the same for the duration of the loan.

Mortgage Rates Are the Lowest They Have Ever Been. Currently, interest rates on mortgages are the lowest they have been in years. This is great news! Now you can afford that home you have been looking at, as lower mortgage rates lower your household debt and your monthly mortgage payments.
You May Be Able to Use Your Home as an Investment. If you buy a home and choose to leave it, you can rent it out rather than sell it and generate income. This works best if you can cover your mortgage (or more) with rental payments. With this in mind, it pays to choose a home that will make a good rental property in the future.
You Can Build a Community. Once you commit to owning a home, you are more likely to become more involved in your community because you know you'll be there for years. You can get to know your neighbors, perhaps join a homeowners' association or volunteer for projects that benefit the community or the local school. Having friends in the neighbourhood is going to add to the feeling of "home".
You Have Freedom. One of the joys of homeownership is the ability to change your environment to suit your tastes.
DISADVANTAGES
You Have to Pay for Your Own Maintenance

. As a homeowner, you must spend time and money keeping your home in good repair. You need to set aside funds for unexpected expenses, such as appliances that break, a service contract on your furnace, or the need to replace your windows.

Your Home Is an Illiquid Asset

. If you would need to sell because of a job relocation or change in your circumstances, you may not be able to sell your home as quickly as you would like or for as much money as you want.

You Must Pay Property Taxes

. Property taxes can go up, making your home less affordable.

Buying a Home Requires a Cash Investment

. You need to use up your savings for a down payment and closing costs and for other expenses of homeownership. That cash won't be available for other investments.

Homeowners' Insurance Is Mandatory If You Have a Mortgage

. As a renter, renter's insurance is recommended but not required. Your lender requires you to insure your residence, and typically you have to pay those insurance premiums along with your mortgage payment.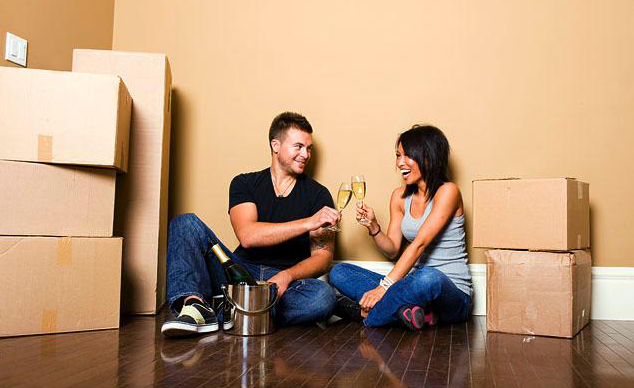 WHAT DO YOU THINK?
Tell us your thoughts on buying or renting a home. Do you think it is relatively easy to get into homeownership?
Have you bought a home or are you interested in purchasing a home for the first time? What is holding you back?
Your Community. Your Home. Your Style.