Visions Electronics, Scotiabank & McDonald's Join Marshalls
January 24, 2018
We have some big news! Have you heard?….
There are three more tenants opening their doors at Meadows Market this Fall.
Visions Electronics, Scotiabank and McDonald's will all be joining Marshalls in the retail area of the Meadows masterplan community, developed by Arbutus Properties.
This will be the second Visions Electronics store for Saskatoon, with the first store in the north end of the city.  The addition of Scotiabank and McDonald's brings more convenient services to The Meadows neighbourhood and Rosewood Community.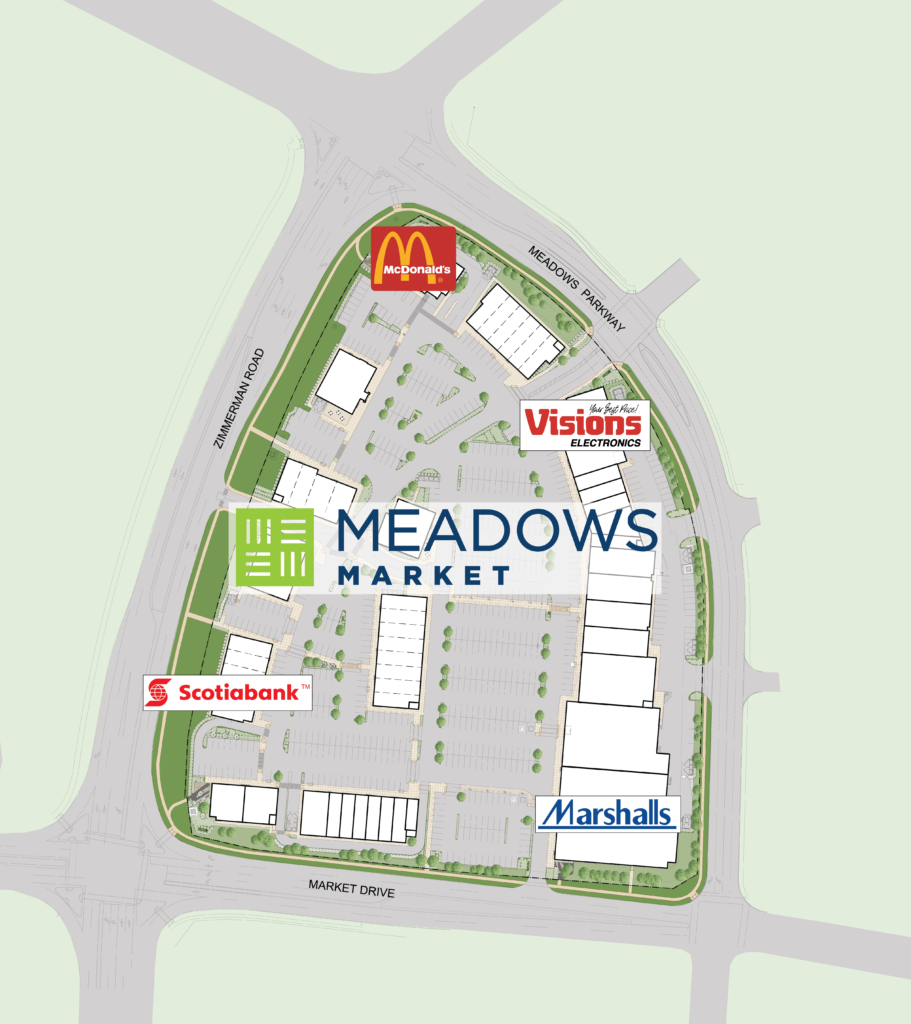 MEADOWS MARKET:
Construction has already started at The Meadows Market and stores are expected to open in the Fall of 2018 but possibly, sooner! This stage of The Meadows Market will be located at the corner of Market Drive and Meadows Parkway; right across from the Costco.
With over 162,000 square feet of commercial space, the Market will include large and mid-sized retail stores, boutiques, restaurants and a variety of personal services. The design of The Meadows Market will have a pedestrian friendly atmosphere with broad sidewalks, raised pedestrian crossings and ample landscaped areas.
The first stage of The Meadows Market was completed in November 2016, with the highly anticipated opening of the second Costco wholesale store in Saskatoon.
We hope you are as excited as we are about the stores joining The Meadows Market.  Stay tuned as we announce more stores next month! 

If you have not yet had the chance to sign up for our newsletter, you can do so here.  Signing up for our newsletter allows you to be the first to know when we release news about The Meadows. This includes our new homes, new stores and events we host.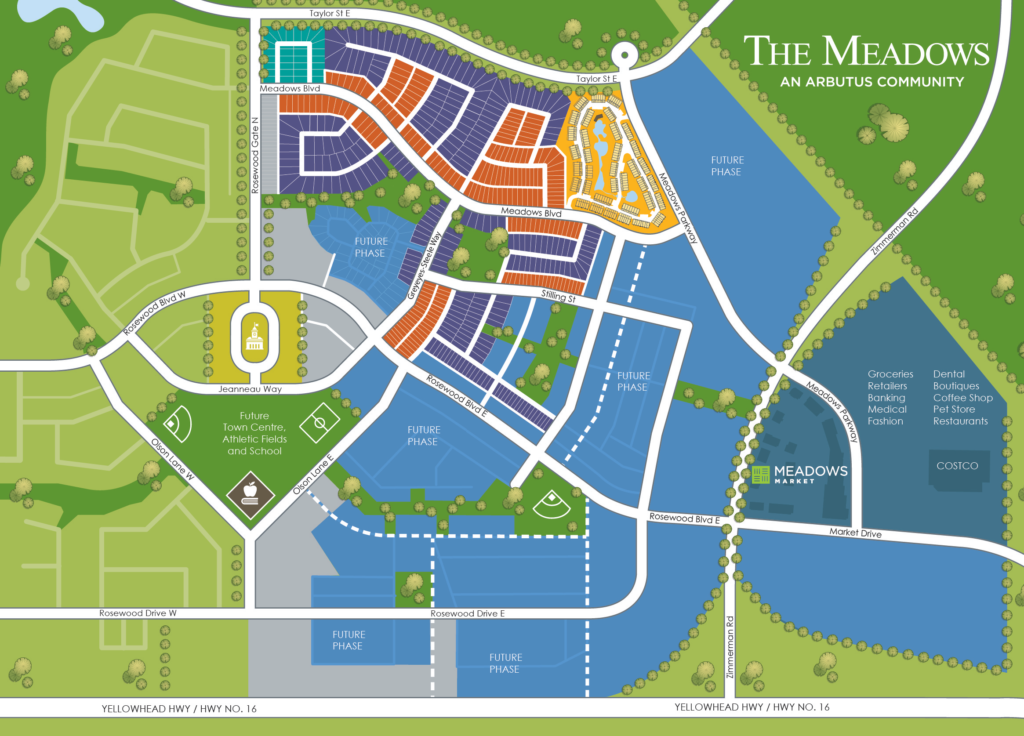 Your Community. Your Home. Your Style.