CO-OP LIQUOR JOINING MEADOWS MARKET
February 13, 2018
Did you hear the exciting news? Co-op Liquor will be joining Meadows Market! Co-op Liquor along with Marshalls, Visions Electronics, Scotiabank and McDonald's will open this fall in the second stage of Meadows Market.
The 10,000 square-foot Saskatoon Co-op Liquor will showcase one of the largest assortments of wine, beer and spirits in the province, including Co-op-brand products. The store at Meadows Market will also offer Co-op's Private Wine Locker Program; a wine experience delivering personalized selections every month.
Qualified sommeliers and experienced team members will be available to help you with selections for any occasion – from everyday dinner to large events.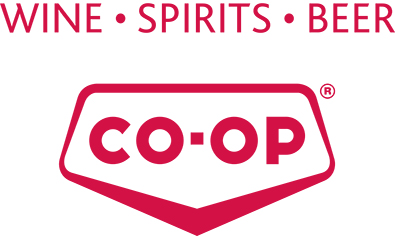 What is Saskatoon Co-op?
Incorporated in 1936, Saskatoon Co-op operates in and around Saskatoon, Warman, Martensville, and Colonsay. It has 110,000 members and 5 different commodities, including the operation of 6 food stores, 14 bar/convenience stores, 2 home centres, an agro supplies/bulk petroleum department and a hybrid store in Colonsay.
Saskatoon Co-op is part of the Co-operative Retailing System, a network of co-operatives across Western Canada, which operates 125 liquor stores and outlets. Saskatoon Co-op is a member-owned business, meaning that any profits are returned to their members and stay in the local economy. In 2017, $6 million in cash will be returned to its members!
This will be the 50th store or outlet operated by a co-op in Saskatchewan. Saskatoon Co-op opened their first private liquor store in Saskatchewan on March 28, 2014 in the Blairmore neighbourhood, plus it operates a franchise outlet in Colonsay, Saskatchewan.
Benefits of Becoming a Co-op Member?
You can become a member by purchasing a lifetime membership at any Saskatoon Co-op location.  More information can be found on Saskatoon Co-op's website.
A Co-op membership has a lifetime of rewards including the promise of high-quality products and service at competitive prices. The potential for annual cash-back, an equity account that grows over time area and being involved in a member-owner local business are some of the benefits of membership that you will enjoy.
MEADOWS MARKET:
Construction has already started at The Meadows Market and stores are expected to open in the Fall of 2018 but possibly, sooner! This stage of Meadows Market will be located at the corner of Market Drive and Meadows Parkway; right across from Costco.
With over 162,000 square feet of commercial space, the Market will include large and mid-sized retail stores, boutiques, restaurants and a variety of personal services. The design of The Meadows Market will have a pedestrian-friendly atmosphere with broad sidewalks, raised pedestrian crossings and ample landscaped areas.
The first stage of Meadows Market was completed in November 2016, with the highly anticipated opening of the second Costco wholesale store in Saskatoon.
We hope you are as excited as we are about this new addition to The Meadows Market.  Stay tuned as we announce more stores very soon! 

If you have not yet had the chance to sign up for our newsletter, you can do so here.  Signing up for our newsletter allows you to be the first to know when we release news about The Meadows. This includes our new homes, new stores and events we host.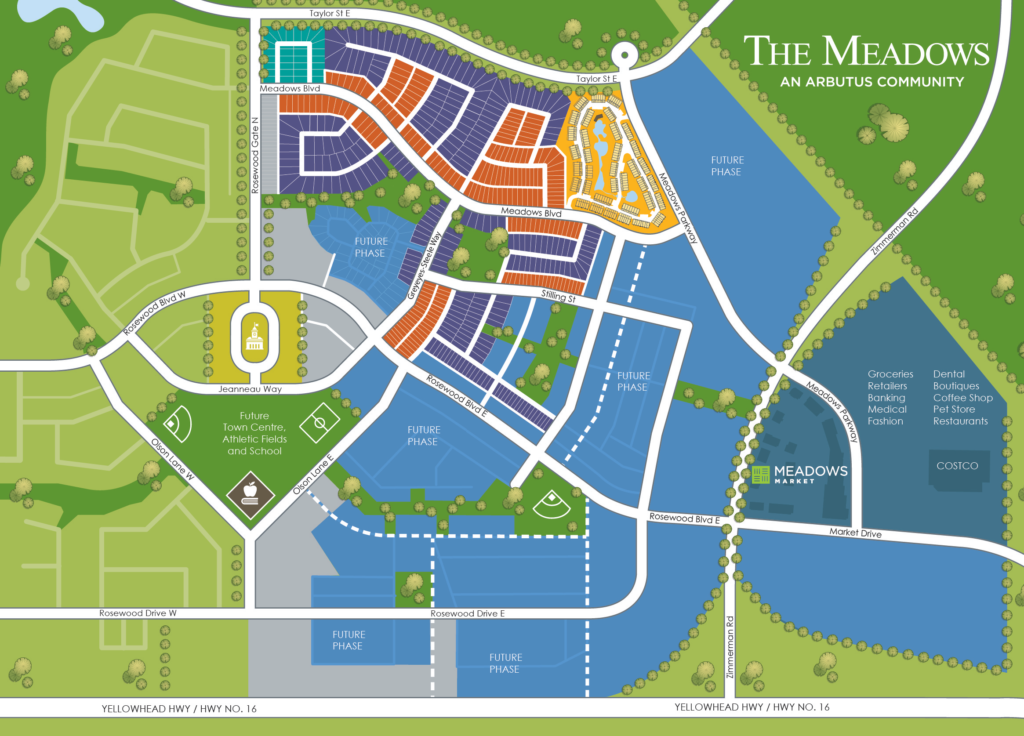 Your Community. Your Home. Your Style.