Saskatoon's Most Desirable
New Home Community
This 420 acre masterplanned new community in the Rosewood area is in a truly desirable location in southeastern Saskatoon. The Meadows features a collection of new homes and townhomes for multi-generational living.
The Meadows 
Playground & Park
Meadows Market
Soccer Field
Baseball Diamond
Planned Elementary School
Future Town Centre
Extra Foods
Medical Offices
Subway / Boston Pizza
BMO Bank
Dentist / Coffee Shop / Vet
Papa John's Pizza
Shoppers Drug Mart
RBC Bank
Fire Hall
Hyde Wetlands
Donna L. Birkmaier Park & Trails
The masterplan
Specifically designed to encourage the development of close family ties and friendships, The Meadows is built around a modified grid street layout typically found in small town neighbourhoods from years ago. With an overabundance of green space, The Meadows provides a pedestrian oriented outdoor community with over 65 acres of interconnected walking trails and pathways encompassing Hyde Nature Preserve and Meadows Market, as well as parks, restaurants, recreation facilities, an elementary school and amenities. Everything you need to call The Meadows home.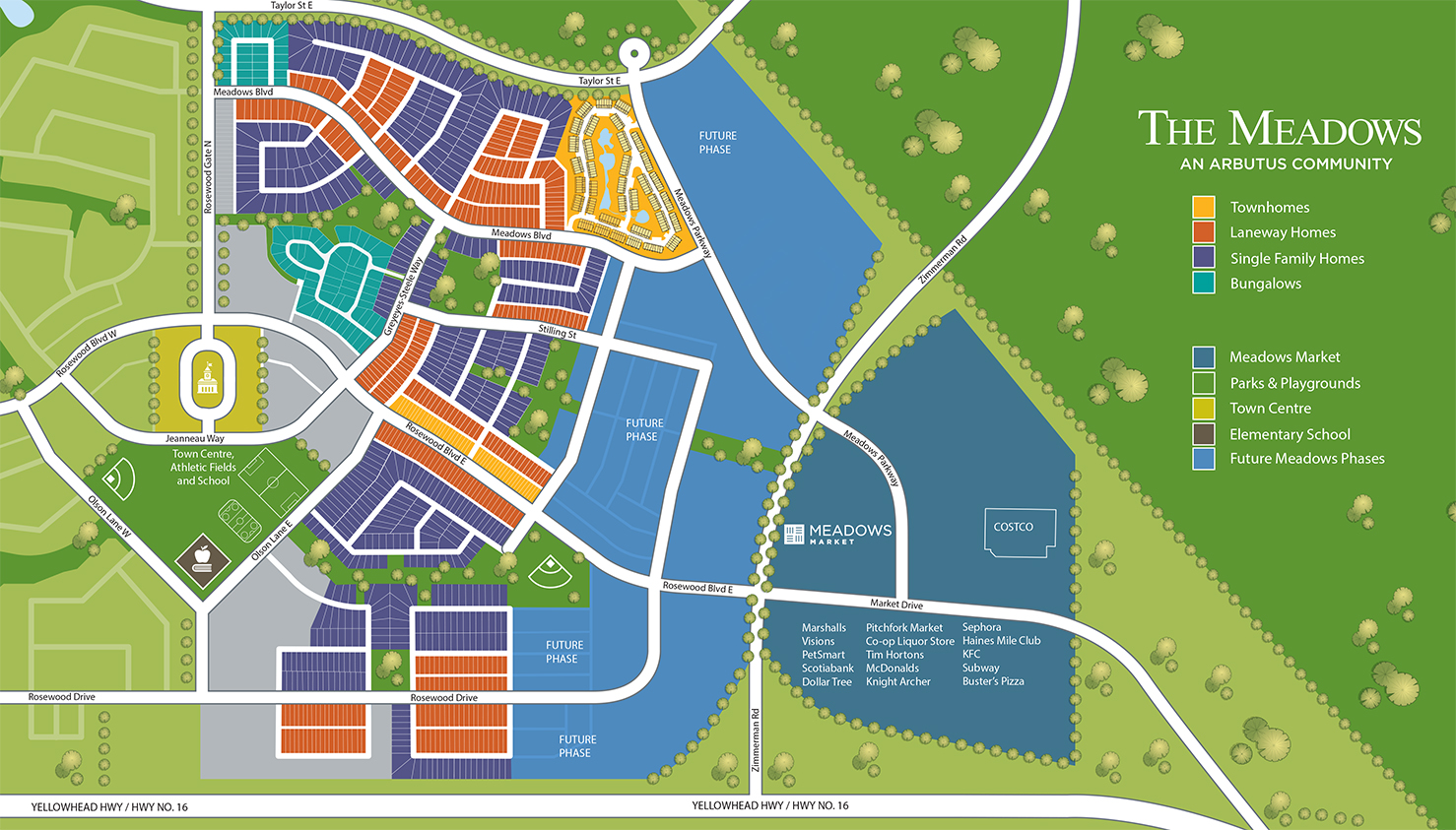 Take a closer look